You can initiate a Deposit of funds through your wallet on the website. You can access your wallet while logged In, by choosing it on your account menu, or simply by clicking the "Deposit" option on the top right of the website.

Once in your wallet, you will be able to view the available payment methods.
You simply need to choose the method you wish to proceed with.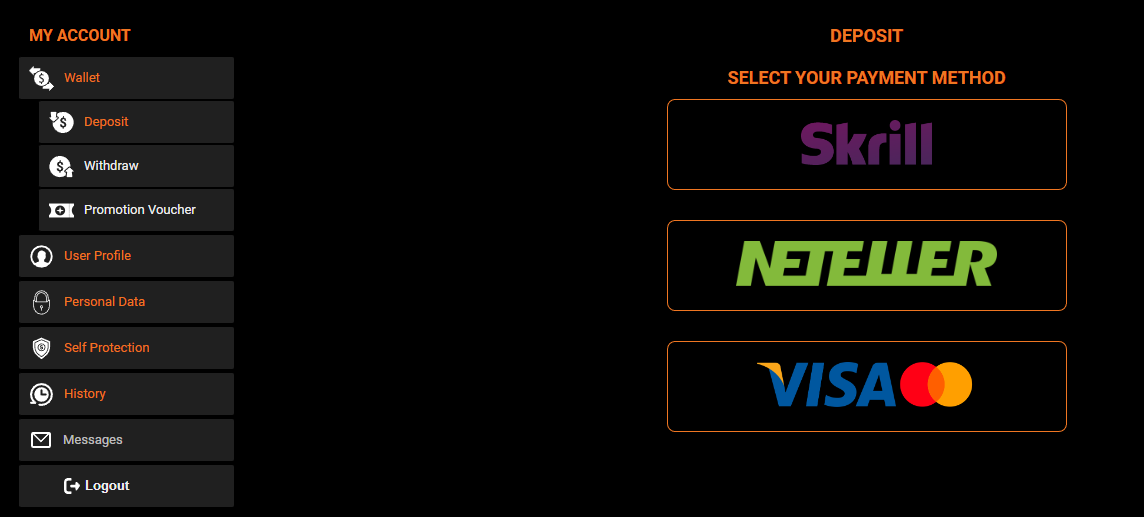 The next step will redirect you to the relevant payment method where you will need to fill your details in order to proceed with the deposit. (Credit Card information, user credentials for Skrill & Neteller)
Once the deposit is approved, the funds will soon appear on your account in the website